It is our pleasure to provide your family with comprehensive pediatric care from birth through adolescence. We continue to provide care for our patients through their college years or age 22. Our pediatric practice, founded in 1986, has grown into a premier Brentwood pediatric practice serving all surrounding areas. Our new and larger medical facility allows us to provide your children and adolescents with state-of-the-art medical care in a warm and supportive environment.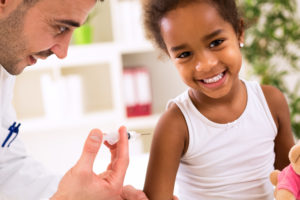 Flu shots are now available for everyone 6 months and older. We will be able to offer flu vaccinations to parents as well. We will not have FluMist as the CDC is not recommending it this year.
Our first flu shot clinic will be October 10th.
Office Hours:
7:30 AM to 4:30 PM Monday - Friday | 7:30 AM to 11:30 AM Saturday
Maryland
Farms
Pediatrics
5056 Thoroughbred Lane
Brentwood, TN 37027
phone:

615-373-3337